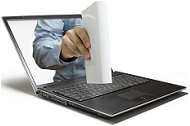 Inthemis activities focus on the law and ethics relating to the development, the use and the regulation of information and communication technologies, within saveral frameworks including business administration, service offering, combat against cybercrime and information system security.
It the fields of research and training, our areas of expertise include:

Electronic communications and Internet law, regulation and ethics (rights and liabilities regarding electronic contents, press online...);
Fundamental rights and freedoms, including rights and freedoms impact assessments;
Privacy and data protection law and ethics, including:

Privacy data protection impact assessments based on international risk management standards applied to three categories of primary assets (namely processed data, compliance with the GDPR and fundamental freedoms);
Necessity and proportionality tests;
Compatibility and legitimate interest tests.

Action against cybercrime law and ethics;
Information systems security legal aspects;
Computing and networks law;
In addition, we rely, where necessary, on a network of skilled French or foreign experts, among others in the fields of e-commerce law and intellectual property law.
Based on these competences, we accompany the compliance of activities and projects with personal data and other rights protection rules, through various steps which may be adapted to needs according to the context:
Inventory of the elements of context that must be included in the analysis (from which GDPR registries can be issued),
GDPR compliance analysis,
Analysis of compliance with fundamental rights protection principles (including necessity and proportionnality analyses),
Analysis of risks for rights and freedoms,
Data Protection Impact Assessment,
Explanation of analyses' results,
Support of the effort to reach compliance,
Training to independence in relation to the GDPR implementation.