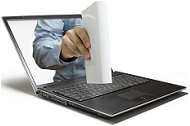 Inthemis research and training activities focus on the law and ethics relating to information and communication technologies, firstly at the French, European and International level. This does not exclude short-term projects targetting the legislation of other countries or regions and comparative law analyses.
Its areas of expertise include:
Electronic communications and Internet law, regulation and ethics (rights and liabilities regarding electronic contents, press online...);
Fundamental rights and freedoms, including rights and freedoms impact assessments;
Privacy and data protection law and ethics, including:

Privacy data protection impact assessments based on international risk management standards applied to three categories of primary assets (namely processed data, compliance with the GDPR and fundamental freedoms);
Necessity and proportionality tests;
Compatibility and legitimate interest tests.

Action against cybercrime law and ethics;
Information systems security legal aspects;
Computing and networks law;
E-services and e-commerce law;
Intellectual property law.
In addition, Inthemis relies, when necessary, on a network of skilled French or foreign experts, among others in the fields of electronic communication law, intellectual property law, and computer science.
Persons and entities who have already drew on Inthemis expertise include attorneys at law, Internet service providers, professionnal associations, International organisations, European institutions, higher education institutions, and NGO.