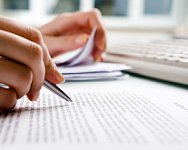 Inthemis research activities focus on law and ethics relating to information and communication technologies, mainly at the French, European and International level. However, this does not exclude short-term research projects targetting the legislation of other countries or regions and comparative law analyses.
Relying when necessary on a network of qualified experts in France and in other countries, Inthemis also completes, coordinates or participates in studies or research projects involving multidisciplinary analysis, notably legal, technical and economic.
For any customised study or research project, do not hesitate to contact us.